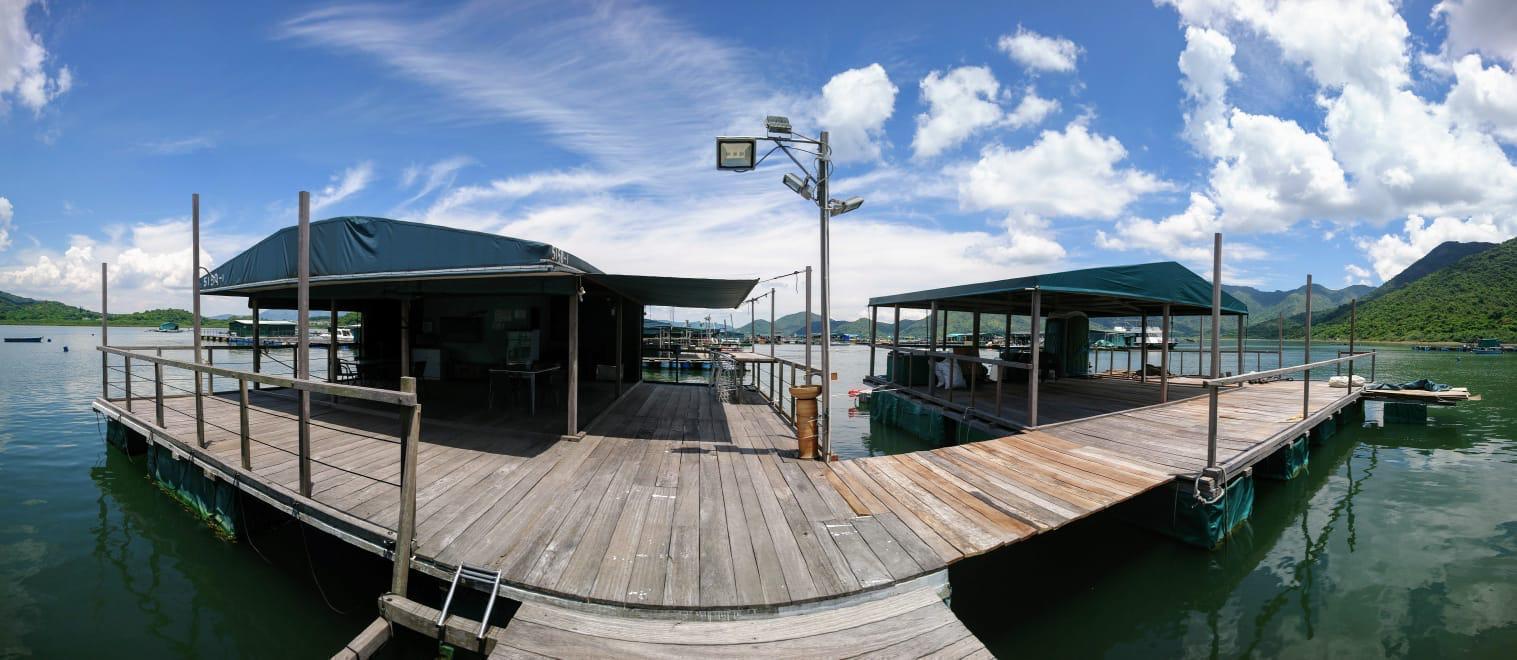 Great for family gatherings, birthdays or team-building days; our private floating pier lays just off the coast of Hong Kong. Our team will help with transporting your guests from the coast to the floating pier.
Your guests may enjoy two areas: a shaded wooden patio area to relax; (perfect for having a BBQ, karaoke, mahjong or fishing) or a water area for swimming (floats provided).
We can cater for picnics, meat or seafood barbeques. Let us know about how we can make the day special for you and your party, we'll do the rest.
11am-6pm or 12pm-7pm , 2 Venues  (Call for bookings)
BBQ: $360-$490 per person
(Minimum 15, maximum 80)
FISHING: $200 per person
(minimum booking 2 people)
SEA TAXI (9am-6pm)
Pick up / Drop off:
Sham Chung Pier hike – $70 per person (over 6 passengers = $50 per person)
Lai Chi Chong private beach – $120 per person (over 6 passengers = $100 per person)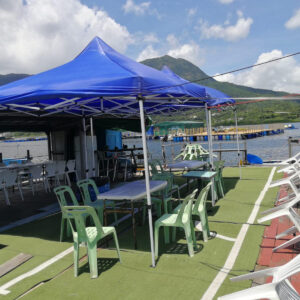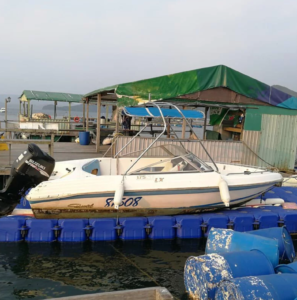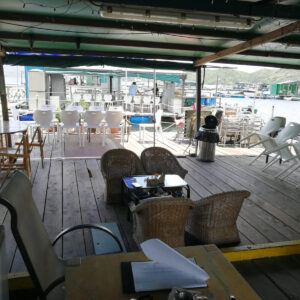 11am-6pm or 12pm-7pm , 2 Venues  (Call for bookings)
BBQ: $450-$550 per person
(Minimum 15, maximum 80)
FISHING: $200 per person
(minimum booking 2 people)
SEA TAXI (9am-6pm)
Pick up / Drop off:
Sham Chung Pier hike – $70 per person (over 6 passengers = $50 per person)
Lai Chi Chong private beach – $120 per person (over 6 passengers = $100 per person)